WildAid has launched Tanzania: Taifa la Simba/ Tanzania: Land of the Lion, a documentary explaining the role of Tanzanian communities in preserving the world's largest wild lion population. In this blogpost, our partners Lion Landscapes explain their work.
In the vast and captivating landscape of Ruaha, where traditional lion hunting once posed a grave threat to the majestic felines, a transformative journey began in 2009. Lion Landscapes stepped forward, seeking to understand the motivations behind these killings, driven by a desire to protect the endangered lions that roamed the land.
Through interactions with pastoralist people, it became clear that killing lions served as a means for young men to gain wealth, status, and recognition as protectors of their communities. Rewards in the form of cattle and attention from young women were bestowed upon those who killed lions. It was within these insights that the seed of change was sown, birthing the "Lion Defenders" programme.
Working with partners like Lion Guardians, Panthera, and local communities, Lion Landscapes developed the Lion Defenders initiative. This programme allowed pastoralist warriors to continue their traditional role of being community protectors, while focusing on conserving lions instead of killing them. Lion Defenders play an active role in safeguarding their villages, physically chasing lions away from households, assisting in finding lost livestock or children, and reinforcing bomas (livestock enclosures).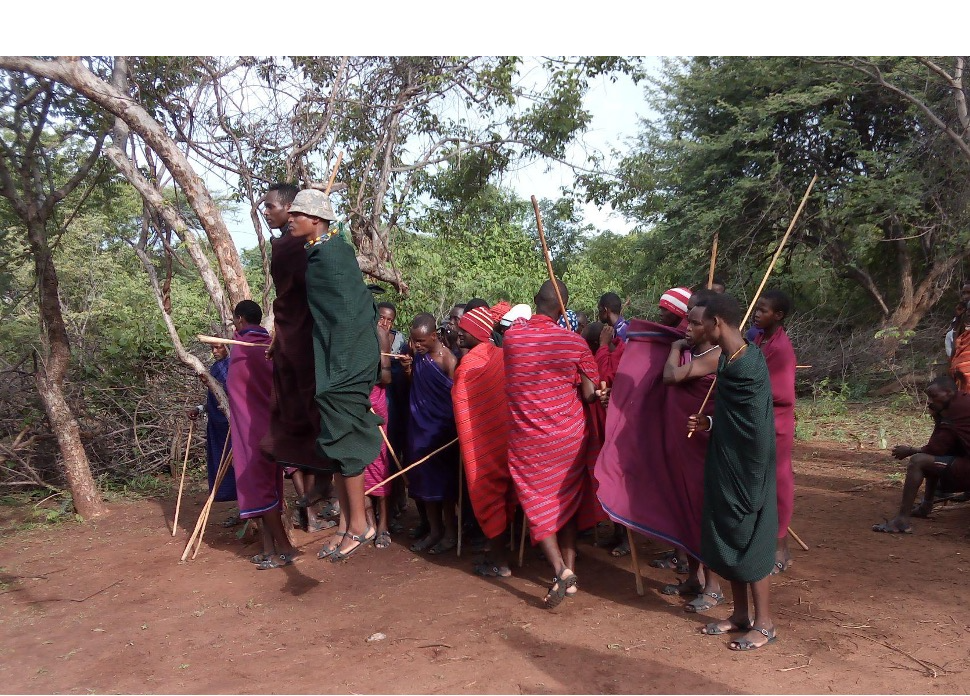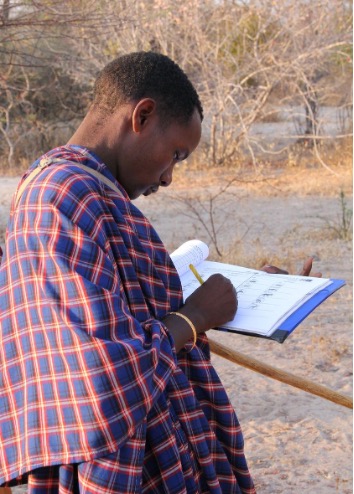 It hasn't been an easy journey. Daudi Kinjoka joined the programme as a Lion Defender at its inception in 2013, but admits even he was skeptical at first.
"The first time, when Dr. Amy visited us, I was afraid to see a white woman coming to my boma," he said, referring to Amy Dickman, Lion Landscapes joint CEO. "She said that she wanted to work with Barabaig to help the lions and it was my first time to hear that – how can a woman conserve the lions which were a big problem attacking our livestock and people? It was something I thought was impossible and even suspected she might have another hidden ambition," he said.
"Later on I continued seeing her at the camp, which was very near to my home. We had a community meeting. It was a long process but finally the elders agreed to accept the white woman to be their neighbour."
 To ensure the success of the Lion Defenders programme, the warriors received training that went beyond traditional skills. "Through being a Lion Defender, I can't mention all the benefits and skills I got, for instance, the free education to read and write Swahili, the use of devices like GPS and cell phones," Daudi said.
Lion Defenders have proved their mettle and bravery, successfully preventing or stopping over 100 lion hunts in the past decade. Their courage and diplomacy were essential in these efforts. As the programme expanded, 18 Lion Defenders were employed, covering a vast area of 400 km2 of village land. Their dedication to preserving their culture while embracing conservation shows how traditions and wildlife protection can coexist harmoniously.
Recognising their pivotal role in the community, Lion Landscapes actively engaged women in developing community benefit programmes. Education for their children and improved healthcare, especially for women giving birth, were key priorities. With their involvement through the community camera-trapping initiative, women have been actively telling young men not to go on lion or elephant hunts, as they remind the men of the benefits the community gains from coexisting with wildlife.
Amidst this tapestry of change, the Barabaig community expressed their concerns about the erosion of their cherished traditions. Lion Landscapes listened and collaborated, weaving a new narrative of understanding and unity. A children's storybook, "Darem the Lion Defender," was created, blending cultural lion killings with community conservation work. This small step fostered a strong sense of engagement and belonging among the community members.
Over time, Daudi has become a beacon of hope for both his community and the wildlife he coexists with. His journey as a Lion Defender stands as a testament to the power of compassion, understanding, and cooperation. Lion Defenders has transformed lion hunters into conservation warriors, protecting the land and its inhabitants with unwavering determination. Their tale of triumph embodies the harmony between people and wildlife, a harmony that continues to thrive in the spectacular landscape of Ruaha and beyond.
"I hope to continue to protect the livestock of my community and the carnivores that we share the space with," said Daudi.