The Ministry of Forestry and Wildlife, Ministry of Secondary Education and musician Locko came together to inspire the youth of Cameroon to protect endangered pangolins.
Douala, Cameroon, Feb. 17 – Schoolchildren from Douala had an amazing surprise on Friday when world-famous musician LOCKO dropped in to attend their celebrations of World Pangolin Day and to judge a competition designed to raise awareness about the endangered animals.
Conservation group WildAid organized the awareness day in Joss school in Douala with the collaboration of the government of Cameroon and Association AES Hope Kilimanjaro, who gathered more than 100 children from 15 schools of the littoral region.
The children took part in educational activities and competed through traditional dance, drama, singing, poetry, and slamming with one goal: to learn about and sensitize others about the importance of protecting Cameroon's pangolins.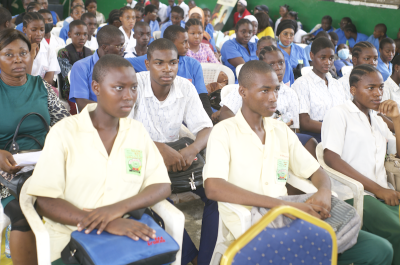 Three species of pangolin are found in Cameroon's lush rainforests, the giant pangolin, the white-bellied pangolin, and the black-bellied pangolin, but all face a growing threat of extinction due to poaching and deforestation. The most trafficked mammal across the world, pangolin is also commonly found in local bushmeat markets.
The activities all focused on the pangolin and each child had been given instructions one week before to create either a dance, a song, a poem, or a slam in which they would present the pangolin and highlight a specific attribute or threat. The goal was to raise awareness but in an educational and fun way so that children would  absorb and remember the message.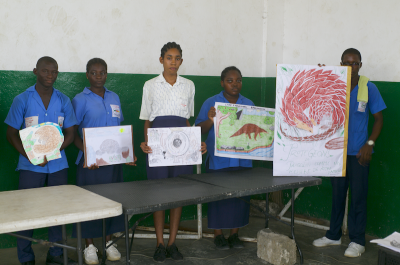 The awareness day comes under the "Say No to Pangolin Meat" campaign launched one year ago on World Pangolin Day 2022, which aims at raising awareness of pangolins' valuable role in maintaining a healthy environment. It stresses the key role that Cameroon can play in protecting pangolins and shows how the country can become a leader in African conservation.
International musician LOCKO was part of the jury deciding on the winner of the competition.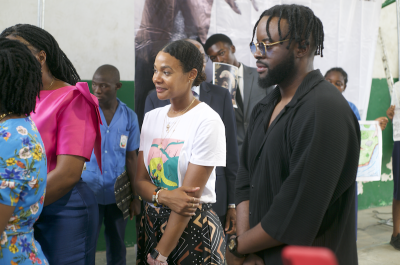 The Littoral Regional Delegate for Secondary Education, Mme. Thama Eboa, attended as patron of the event, to underline the involvement of the educational department in making the next generation aware of their incredible natural heritage.
"The objective of this day is to inform about the pangolin in Cameroon and in Africa, to sensitise people about the threats they face, and to promote the solutions which exist to preserve it. Cameroon is committed to preserve our exceptional biodiversity and it is our duty to unite in this fight," she said.
"I would like to invite the students here present, and everyone, to talk about the importance of protecting pangolins. By doing so, you will have contributed to the survival of the pangolins of Cameroon," she added.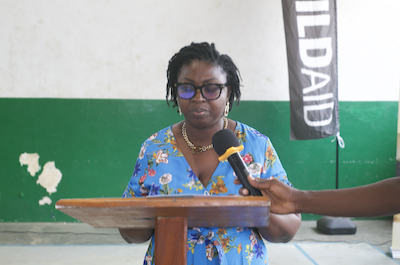 The Littoral Regional Delegate for Forestry and Wildlife, Mme. Séverine Adja Minkaranko, was also among the special guests.
"The commitment of the Ministry of Forestry and Wildlife to the protection of Cameroon's biodiversity, and more specifically the pangolin, has always been a major priority and a relentless fight to stop the illegal trade of this species," she said. "It is in this sense that WildAid's work aligns with the Ministry's efforts, and this event highlights the mutual challenge we share."
In 2017, Cameroon sent a strong signal by banning the hunting, capture, killing and trade of all pangolin species within the country. That followed a ban on international trade in all eight pangolin species, under the Convention on International Trade in Endangered Species of Wild Fauna and Flora (CITES).
Between 2010 and 2020, no less than 8 tons of pangolin scales were seized at the airports of Yaoundé and Douala alone, and it is estimated that up to 2.7 million pangolins are poached each year in 14 Central African countries.
A survey by WildAid and the Central African Bushmeat Action Group in 2022 found that pangolin was the second most frequently consumed form of bushmeat after porcupine, with 49 percent of bushmeat consumers in the cities of Douala and Mbalmayo saying they had consumed pangolin in the past 12 months.
WildAid also conducted a second survey among the general public in five cities in Cameroon. It found that awareness of the 2017 law protecting pangolins was very low. Only 29% of respondents knew it was illegal to kill and trade all species of pangolin.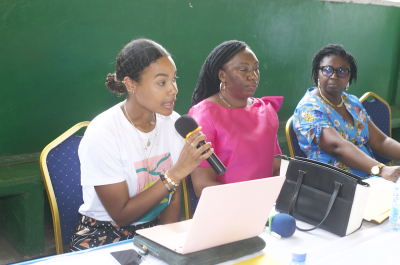 "If we don't protect a species like the pangolin, which protects our forests and our soils, we are not only damaging our environment, we also risk losing our identity because every living creature that is found in Cameroon is part of its culture and its tradition," said Jennifer Biffot, Francophone Representative for WildAid in Central Africa. "We really need to become conscious of all we might lose if pangolins disappear."
World Pangolin Day is celebrated every year on the third Saturday of February. It is a day to celebrate these incredible creatures and an opportunity to raise awareness on the many threats they face. Pangolins play a vital role in protecting soils and regulating ants and termites populations, so protecting them is crucial to help maintain a healthy and balanced environment. Through this awareness day with children, WildAid aims at sensitizing the youth and making them conscious of the environment they will grow up in.
For media inquiries please contact:
WildAid
Simon Denyer
Phone +44 7 368 974 339
WildAid Cameroon
Jennifer Biffot, Francophone Africa Representative
Phone (+237) 693 885 423
About WildAid
WildAid is a non-profit organization with a mission to end the illegal wildlife trade in our lifetimes. While most wildlife conservation groups focus on protecting animals from poaching, WildAid primarily works to reduce global consumption of wildlife products such as elephant ivory, rhino horn and shark fin soup. With an unrivaled portfolio of celebrity ambassadors and a global network of media partners, WildAid leverages more than $218 million in annual pro-bono media support with a simple message: "When the Buying Stops, the Killing Can Too".
WildAid in Africa
Since 2015, WildAid has been working in Cameroon, Gabon, Mozambique, Nigeria, South Africa, Tanzania, Uganda, and Zimbabwe to highlight the urgency in protecting wildlife. Using celebrity ambassadors, from singers and athletes to ministers and religious leaders, we aim to reach the hearts and minds of the public at all levels of society, under the taglines "Poaching Steals from Us All" and "Keep Them Wild, Keep Us Safe."
More information on WildAid's work in Cameroon
Follow us on social media @wildaidafrica (Facebook, Instagram, Twitter, TikTok, YouTube).