To celebrate World Environment Day, WildAid has teamed up with the National Youth Council of Cameroon (CJNC) to confront the issue of plastic pollution and emphasize the crucial need to preserve Cameroon's forests. The initiative was spearheaded by CJNC in the Moungo department and aimed to spread the message of environmental conservation among young people as well as key stakeholders in the community.
Located within Cameroon's Littoral Region, Moungo is a department with varied natural landscapes including forests, winding rivers and diverse species of wildlife from the Goliath frog, the biggest frog species, to colobus monkeys. However, this region is currently grappling with environmental issues such as deforestation, pollution and an urgent need for sustainable development. CNJC-Moungo organised five days of activities from June 2 to June 6, including plastic cleanups, tree planting, competitions, and a gala football match. 
Plastic pollution is a major concern for Cameroon and the entire African continent, threatening ecosystems, wildlife and human health. Cameroon is the highest producer of plastic waste in Central Africa and produces six million tonnes of waste every year, including 600,000 tonnes of plastic waste. Only 20% of this waste is recycled. By leading this initiative, CNJC-Moungo reaffirmed its commitment to environmental sustainability while promoting economic prosperity and social inclusion in Cameroon.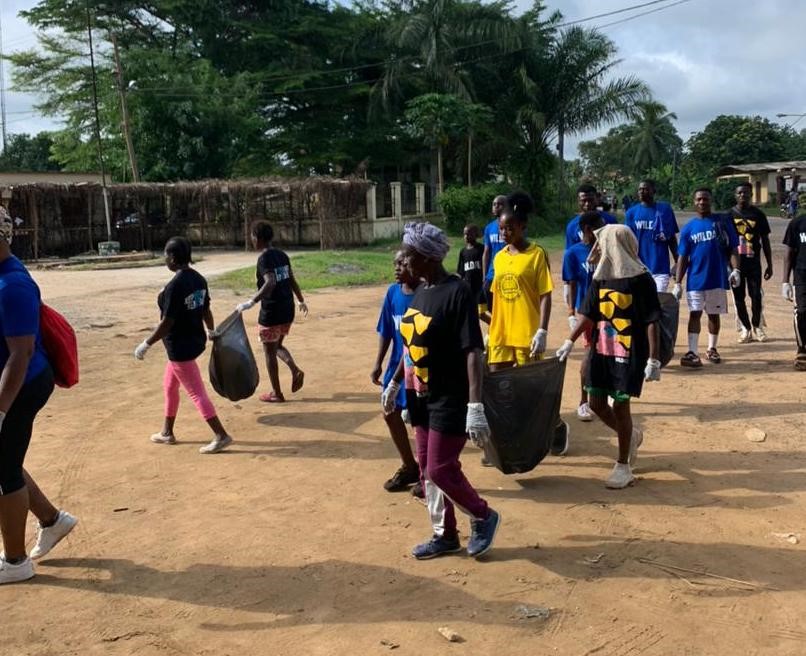 Cameroon's forests are the second largest in Africa, at about 22 million hectares. These forests play a major role in the country's economic development, providing livelihoods to 63% of rural households who rely on forests as a source of income, of food from products such as fruits and nuts, and of medicine against diseases such as malaria and cancer. Cameroon's forests also play an important role in regulating the climate by absorbing carbon dioxide from the atmosphere that helps prevent climate change. However, Cameroon's forests are being threatened by deforestation. Over 25 years, about three million hectares of Cameroon's forests have been cleared. 
"Forests are indispensable. They are a vital resource," said Ngome Martin Jordan, President of the Youth National Council - Dibombari sector. "Protecting and restoring forests is essential to maintaining and enhancing human well-being and putting our societies on a sustainable trajectory." 
Deforestation in Cameroon has severe impacts on the environment including erosion of agricultural lands, drying up of freshwater bodies during dry seasons, desertification, disappearance of plant and animal species, modifications of both local and regional climatic conditions and global warming through its effect on the global carbon cycle. 
"Forests need wildlife to exist, as animals contribute to the natural regeneration of forests," said Jordan. "I expect the whole world in general, and Cameroon in particular, to realise that our life on earth depends on our environment, that climate change and biodiversity depend on our environment, and that we are the anthropogenic factors responsible for over 70% of global pollution."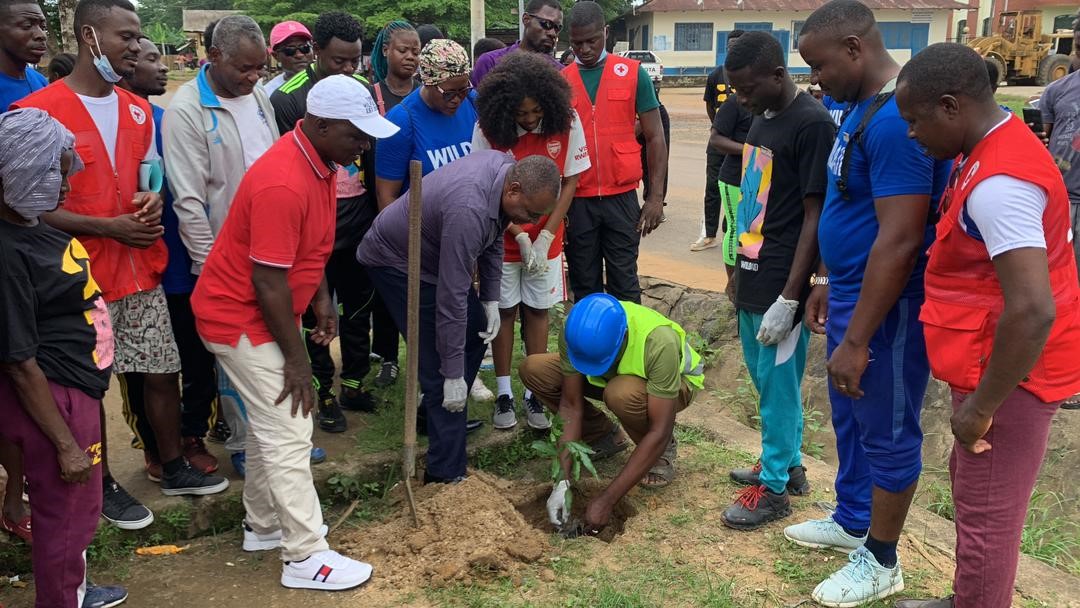 The Environmental Week in Moungo provided a platform to educate and inspire action on significant environmental issues and associated health risks. It aimed to equip young people and community members – from local businesses to government officials -- to make a positive and lasting impact on their environment. 
The theme of the World Environment Day 2023, " Solutions to plastic pollution," echoes a powerful call to action, uniting individuals and organisations worldwide to combat plastic pollution - one of the most significant environmental challenges of our times. It serves as a reminder that we all have a role to play in reducing the heavy burden of plastic waste on our natural surroundings.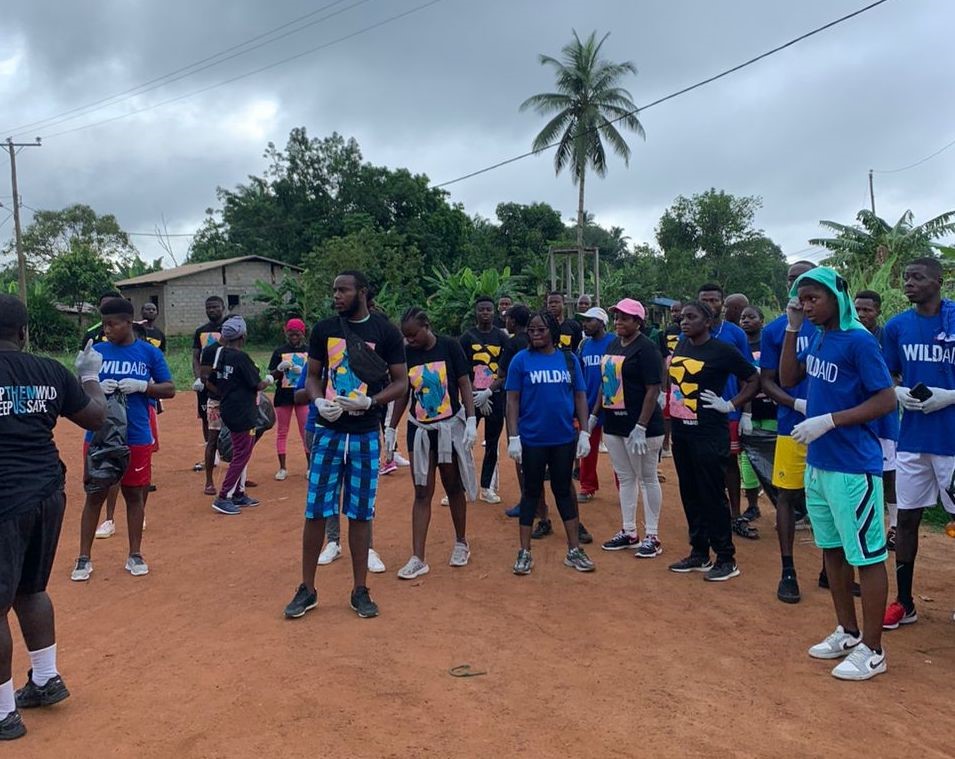 This year marks the 51st edition of World Environment Day since its inception by the United Nations General Assembly in 1972. Over these five decades, this international event has become one of the largest platforms for global environmental awareness. Its significance lies in a collective effort to address critical issues affecting our planet and inspire action at all levels of society. 
Both WildAid and CNJC-Moungo understand the urgency of adopting measures to combat plastic pollution in our everyday lives and in our broader communities. The issue of plastic pollution extends far beyond local or regional boundaries. 
World Environment Day serves as a reminder of our shared responsibility to protect our planet and ensure its health for future generations. By harnessing the power of unified action, and by promoting sustainable practices, we can protect Cameroon's forests, curtail plastic pollution and pave the way towards a brighter, greener future for all.