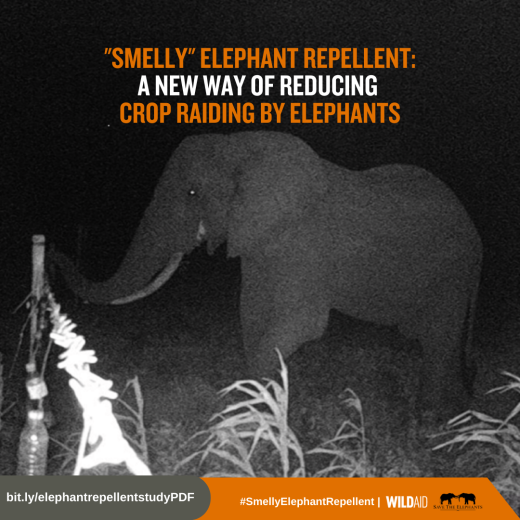 Human–elephant conflict is increasing across many parts of Asia and Africa. Mitigating elephant crop raiding has become a major focus of conservation intervention, however, many existing methods for tackling this problem are expensive and difficult to execute. Thus, there is a need for more affordable, farm-based methods. Testing these methods is key to ensuring their effectiveness and feasibility.
In this study, we tested a novel olfactory deterrent, the "smelly elephant repellent", a foul-smelling organic liquid, on 40 farms in Uganda and Kenya. Our results show that the repellent was effective at deterring elephants from crop raiding. Over the study period, 82% of 309 elephant crop raids were deterred in Uganda. In Kenya, the repellent deterred 63% of 24 crop raiding incidents, and there was a significant effect of the repellent on test sites compared with control sites.
The smelly repellent could be a helpful crop raiding mitigation tool for farmers, as this study showed it to be effective, relatively cheap, quick to produce from locally available ingredients, and communities have a positive attitude towards using it. Ongoing work is exploring the potential for a market-based approach to take this to scale in a financially sustainable way.
Resources: