WildAid has launched Tanzania: Taifa la Simba/ Tanzania: Land of the Lion, a documentary explaining the role of Tanzanians in preserving the world's largest wild lion population. We spoke to Maasai herbalist, Noah Salonick, about Maasai culture and how it helps conserve natural habitats. 
When Noah Salonick was growing up, he revered his grandparents. In the Maasai community, they were widely respected, even "wealthy and famous" as experts in herbal medicine. Now, as a 42-year-old, he is proud to have followed in their footsteps, working as a herbalist for the past 17 years.
He has roamed as far as South Sudan, Kenya and even Mozambique bringing traditional Maasai herbal medicine to the people of Africa. But he roams across Maasai lands as well, in search of exactly the right ingredient.
"Medicines are not made from a single thing or one or two trees alone - some herbs require leaves, while others need roots or specific types of trees," he said. "You collect various herbs from different places until you have everything you need. For example, one herb might be found in a certain mountain, while another herb may be found in a different mountain."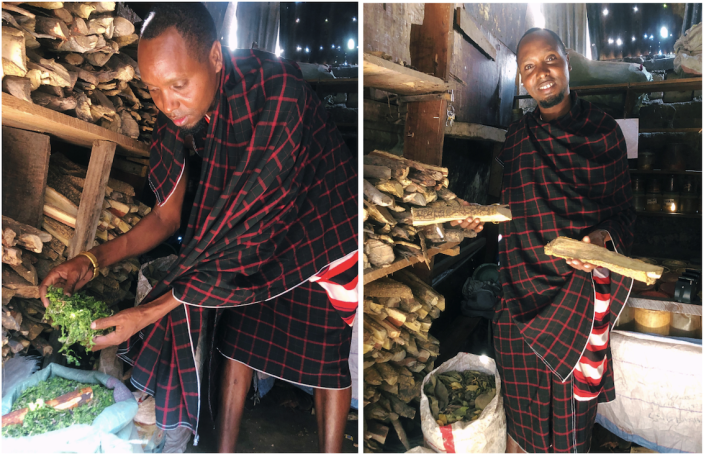 Just as living alongside lions is deeply interwoven with Maasai tradition, so too is herbal medicine, he says. Both contribute to Tanzania's rich cultural heritage.
Herbal medicine is also increasingly in demand, he says.
"Maasai herbal medicines are becoming popular because they are effective – anything that works well will sell," he said. "Western medicines may require you to take two tablets three times a day, but with our medicines, even if you take a litre, it doesn't have any side effects."
Despite the popularity of herbal cures, Salonick is worried about the future. Very few young people, he says, aspire to become experts in traditional medicine or take after their grandparents.
"It's different from our generation," he said. "Children see someone in parliament and say, 'Yes! I want to be like that person, not like my grandparent.'"
Environmental pressure leads to another shortage.
"The availability of medicines has become a challenge, especially for us Maasai," he said. "It's about 70% due to deforestation caused by cutting down trees for timber and charcoal."
Salonick appealed to the Tanzanian government to do more to protect the forests and the plants that grow there.
"The government owns the forests, and they control the forests," he said. "As for our community, we don't cut trees or use charcoal, but the trees are being depleted due to people cutting them down for their own benefit.:"
While there is an office for herbal medicine in every region of Tanzania, Salonick complains that people working there are not the locals who are experts in herbal medicines, and not all the medicines are authentic.
"It's like fake products. Some people sell them without having any knowledge or experience in herbal medicine," he said."People living in urban areas are starting to ruin our work because if you tell someone that this medicine treats a specific condition and that person doesn't get better, how will they understand?
Despite these concerns, Salonick says he is proud of his work, and of the wealth of knowledge it embodies.
"Perhaps in the near future, people will recognize that the Maasai sell genuine products, and when you say you are an expert in Maasai traditional medicine, they will know what you mean."