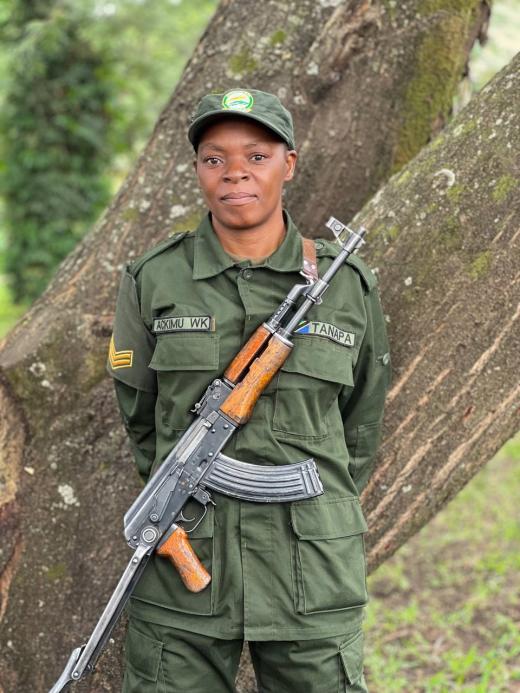 Throughout March, WildAid is shining a spotlight on some of the incredible women in conservation who are working tirelessly to protect wildlife across Africa.
Wanduta Kadele Ackimu has worked in the field for over 14 years in Tarangire and Saadani National Parks. She is currently stationed at the Tanzania National Park Authority Headquarters. She guards, escorts, patrols, and works closely with tourists, providing them with information about Tanzania's wildlife and parks.
"I followed this conservation career to create a better world for my kids. I wish for them to get to see the beauty of Tanzania with their great grandchildren and to be proud knowing mama was a part of it," says Wanduta proudly. Her job in conservation not only gives back to the environment, but allows her to earn an income and create opportunities for others.
Wanduta says that there are many challenges for women in the field. "Not all of the environments are conducive for women, it's not easy in the bush. There are times when you are the only woman in the field. As a mother, you have to leave your children and go to the field. You are away for many days and they have to be taken care of by someone else."
She says that women in conservation can be supported by having access to knowledge on how to conduct their work and balance their time. Women should also have access to adequate work equipment to avoid them not being able to go back home when they are done with their duties, including  things like vehicles and uniforms.
"It is important that we protect and conserve wildlife for our environment and for future generations. Wildlife plays a very important role in our ecology, providing good air, water and soil."