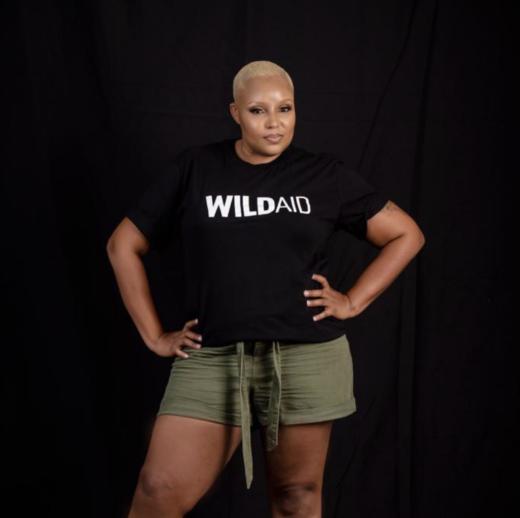 WildAid is pleased to announce the signing of new Tanzanian ambassador, Nakaaya Sumari – "The Lioness", who enthusiastically joins us to support our lion campaign. She joins business mogul Mohammed Dewji, RnB singer Ben Pol, PR guru Antu Mandoza, techprenuer Benjamin Fernandes and travel influencer Fahad Fuad in lending her voice to speak up for lions. Ms Naakaya is a Tanzanian songstress with a diploma in wildlife and tour guide management, which she pursued because of her deep passion for wildlife conservation. She also has extensive experience working in the tourism sector, and has lent her voice to many environmental and conservation campaigns with both governmental and non-governmental institutions. She believes that Tanzania holds a diverse and unique natural heritage that needs to be protected, and that those with platforms like hers have a duty to remind and urge fellow citizens that it is vital to conserve it.
WildAid continues to extend its appreciation to its partners in Tanzania that allows it to widen the reach and impact of its campaigns. WildAid partners include ITV, JC Decaux, Diorpaz Media, Coastal Aviation, Asilia Africa, Tanzania Inter-Faith Peace Committee, Simba Sports Club, The Jane Goodall Institute's Roots & Shoots, Lion Landscapes, KopeLion, Tanzania Tourist Board and Tanzania National Parks Authority.
WildAid is an international wildlife conservation charity that specialises in mass media campaigns to protect wildlife, like elephants, rhinos, lions and pangolins, that are threatened by illegal trade and other conservation challenges.
WildAid has been operating in Tanzania since 2015, launching its presence in the country with the Join the Herd campaign, raising awareness about declining elephant populations due to poaching for the illegal ivory trade. The campaign was a great success thanks to partnerships with celebrities including Ali Kiba, Ben Pol, Jacqueline Mengi and Mohammed Dewji, who used their social media platforms to speak out on the severity of the issue. Tanzania has since made great strides in curbing the illegal ivory trade and has seen a steady rise in elephant populations.
Subsequently, WildAid launched its Be the Pride campaign in Tanzania in late 2019 to raise awareness of the plight of the African lion. 100 years ago, there were more than 200,000 lions across Africa, now there are around 20,000 – a decline of about 90%. Most of this decline has happened in just the last two decades. Now, about 40% of Africa's lions are in Tanzania, however, 60% of these lions live outside protected areas, which makes them vulnerable to a number of threats. These threats include habitat loss, conflict with humans and loss of their prey due to illegal poaching. Protecting lions and their habitats is vital to tourism and the economy, environmental balance, and Tanzanian heritage and cultural identity. For more information about the campaign and statistics about lions please visit bethepride.com