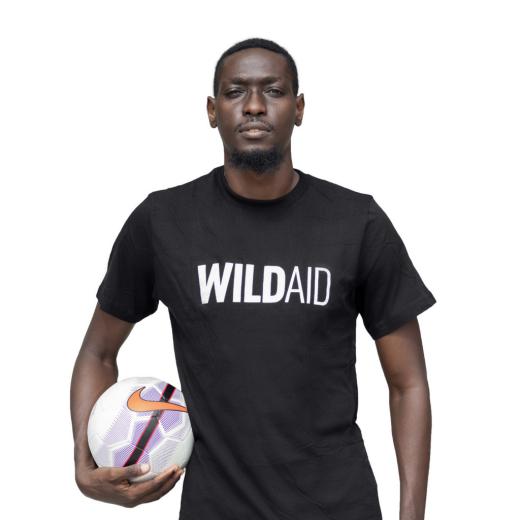 WildAid announces the signing of another new wildlife ambassador, Tanzanian professional footballer John Bocco. Bocco is a striker and team captain of Simba Sports Club, as well as vice-captain of the Tanzania national team, Taifa Stars. He joins Tanzanian stars Ben Pol and Nakaaya Sumari in urging fellow Tanzanians, Africans, and the world to protect wildlife and to put an end to the illegal wildlife trade.
Bocco believes that wildlife is an important part of Tanzanian heritage and its economy. He joins WildAid to speak out against illegal wildlife trafficking. Look out for more content with Bocco and other football stars, including Victor Wanyama and Bevis Mugabi, in their upcoming campaign that launches this year.
WildAid is an international wildlife conservation charity that specializes in mass media campaigns to protect wildlife, that are threatened by illegal trade, such as elephants, rhinos, lions and pangolins. The illegal wildlife trade is a multi-billion-dollar global industry largely driven by consumer demand in expanding economies. While many wildlife conservation groups focus on scientific studies and anti-poaching efforts, WildAid works to reduce global consumption of wildlife products and to increase local support for conservation efforts.
WildAid continues extends its appreciation to its partners and ambassadors in Tanzania and globally, who enable it to be able to widen the reach and impact of its campaigns.